19 Stories of Distinction
In The Museum District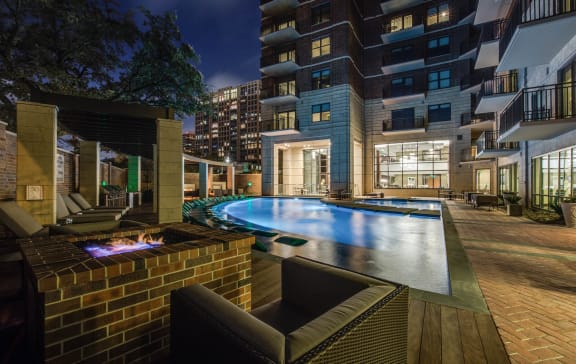 A Cut Above
The Carter is a landmark of luxury living at the center of the Museum District that brings together architectural details, refined finishes, and five-star amenities for a modern home experience with the elegance of a historic Chicago hotel. In the spirit of Houston's great pioneers of industry, The Carter is here to build a legacy that stands the test of time.
A Modern Home
With Classic Elegance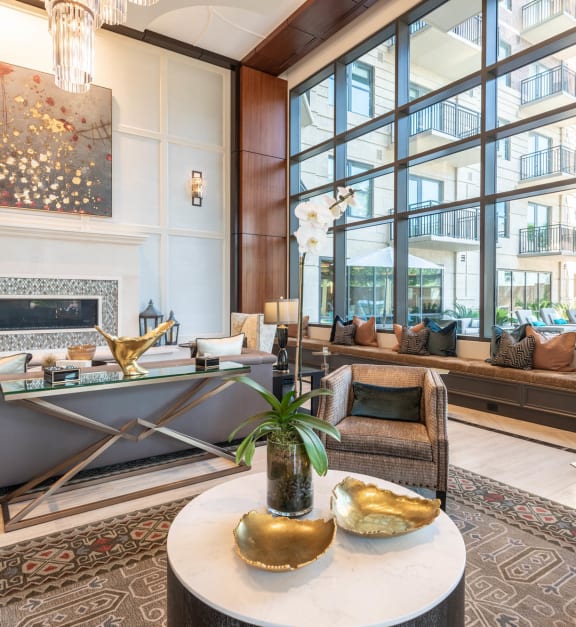 FIVE-STAR AMENITIES
The Carter offers a thoughtful range of amenities and services akin to what you might expect from a distinguished hotel. Here, a concierge greets you and your guests in the grand lobby. Lounges and a community kitchen await your next soiree. A dream fitness center overlooks the elegant pool and courtyard beyond. And the 19th story Sky Lounge with a game room takes it to the next level.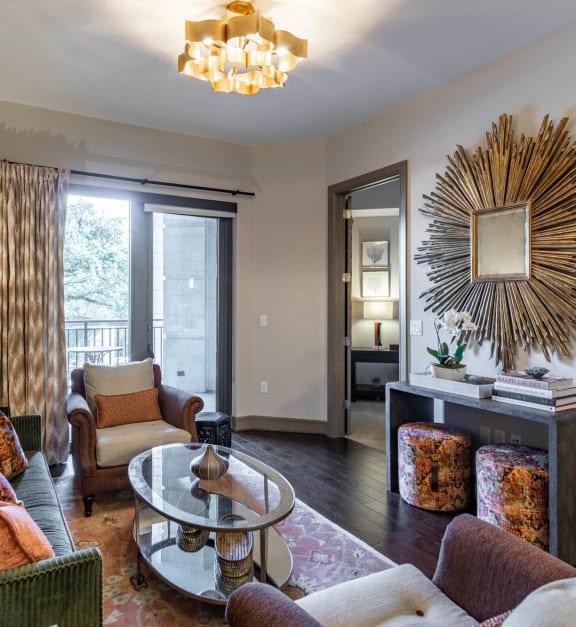 REFINED RESIDENCES
Discover elevated living with highly stylish apartments, penthouses, and townhomes. Custom home-quality details abound from gas ranges and dramatic cove lighting in the kitchen to built-in Sonos speaker systems throughout. Take in the spectacular views of downtown Houston from your private patio, or upgrade to a beautifully appointed two-story penthouse for the pinnacle in luxury.
Classic Elegance
That Stands the Test of Time
They Don't Make Them Like This Anymore
The special details at The Carter are like no other. Every space, from the hotel-inspired lobby all the way to the 19th-floor penthouses, exudes a warm and inviting kind of luxury that you don't commonly see. Take a stroll through the photo gallery to view the refined finishes, custom home details, and five-star amenities that make The Carter a cut above.

THE CULTURAL HEART OF HOUSTON
Like The Carter, the Museum District defies the usual molds. Tap into the boundless energy that pulses through this walkable neighborhood, making and remaking the area for every generation.